INDEPENDENT CONSULTANTS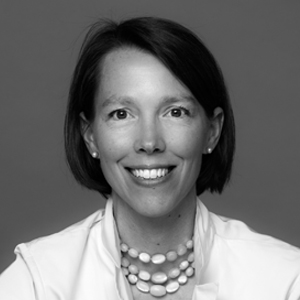 Teresa PEREZ DIAZ, Art Historian

A graduate of the École du Louvre and the Sorbonne, Teresa Perez Diaz has put her expertise into practice at the Galerie Jean-François Heim since 2007. She also authored the exhibition texts for La Quête de la ligne. Trois siècles de dessin en Allemagne (Reading Traces. Three centuries of drawing in Germany) at the Fondation Custodia in Paris (4 Feb. – 7 May 2017). Her research experience in the domain of nineteenth-century painting and drawing makes a valuable contribution to the Endowment Fund's research activities.
Marianne Le Morvan, Art Historian, Scientific and cultural consultant

Marianne Le Morvan is an independent researcher with a PhD in Art History. Founder and director of the Berthe Weill Gallery archives, she is also in charge of provenance research for the catalogue raisonné of Marc Chagall and is preparing several catalogues raisonnés of modern artists. She is also an exhibition curator and museum consultant. Marianne joined the Endowment Fund as a consultant, to provide her expertise and experience, particularly in terms of collection preservation and development.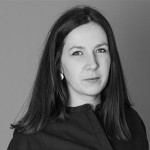 Julie JONQUET-CAUNES, Editorial consultant and Graphic designer
With a degree from ENSAAMA (Olivier de Serres) in graphic design and visual communication, Julie worked for five years in the graphics studio at Artcurial, the leading French auction house. In 2015, she created a communications agency with Morgane Delmas, dedicated to culture and the art market. She produced the first monograph on Léon Delachaux, released in April 2017 and is in charge of designing graphic material for the Endowment Fund.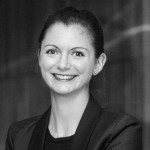 Morgane DELMAS, Communication Consultant
With a graduate degree in International Business and Art History, Morgane Delmas worked for eight years in the marketing and communications department at Artcurial, the leading French auction house. In 2015, she and Julie Jonquet-Caunes, launched their own communications agency dedicated to culture and the art market. Occasionally, Morgane coordinates the Fund's communications operations and implements its objectives.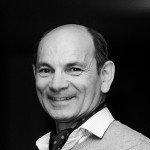 Daniel CHÉRON, Art restorer
Since establishing his restoration workshop at Versailles in 1978, Daniel has worked with major national and international museums on important national heritage projects, ranging from the religious to the secular and the classical to the modern. As a consultant he is called on to participate in scientific panels; he is authorized to restore works of cultural heritage in French museums and is a member of ICOM (International Council of Museums). The Fund has entrusted its art to his expertise since 2013. 
Clarence DELACHAUX, Great-grandson of the artist
In 1993, Clarence made an inventory of the family's collection of works by Léon Delachaux and gave a lecture on the artist at the Musée Saint-Vic de Saint-Amand-Montrond. He published an article in Les Colonies artistiques de Grez-sur-Loing 1860-1914, released in 2010 by the Association Artistes du Bout du Monde. He published Nos ancêtres Delachaux-dit-Gay, released in 2012 by a private publishing house. Clarence spent numerous years researching the life and work of Léon Delachaux and has generously provided the Endowment Fund with invaluable information.
Portraits by: Cyrille George Jerusalmi.