EXHIBITION: A DELACHAUX ON EXHIBIT AT THE FOURNAISE MUSEUM!
The exhibition, L'âge de raison vu par les peintres au XIXe siècle (The Age of Reason seen through the eyes of nineteenth-century painters), is showing through November 4, 2018 at the Fournaise Museum. 
The subject of childhood, spanning the ages of seven through twelve, is the focus of this exhibition, which presents works produced between 1830 and 1914. Delachaux hangs alongside paintings by Dehodencq, Lebasque, Muenier, Valadon and Bonvin.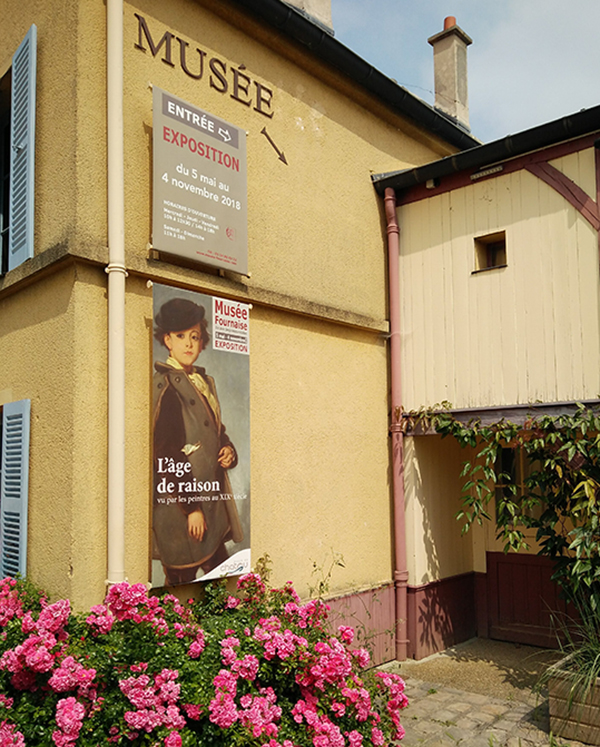 The Léon Delachaux Endowment Fund is very pleased that The Affectionate Mother was among those paintings selected to illustrate a theme very dear to the artist, that of a happy childhood.
In 1883, Léon Delachaux painted Pauline and Clarence on the eve of their return to Europe. With the interest of a boy his age, the eight-year-old Clarence looks on as his mother, Pauline, repairs his toy sailing ship. Symbol of their imminent departure, the scale model ship displays the American flag. The title The Affectionate Mother, written in the hand of the artist on the back of the painting, conveys Delachaux's feelings for his wife and son.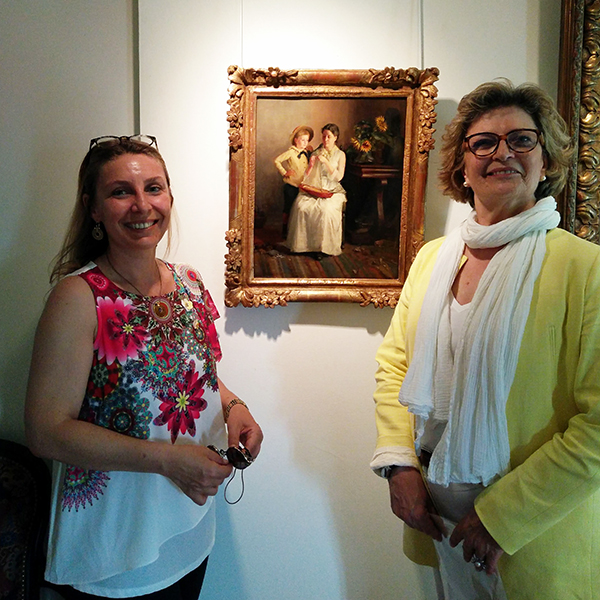 Anne Galloyer, curator of the Fournaise Museum in Chatou and Marie Delachaux, President of the Léon Delachaux Endowment Fund, before The Affectionate Mother.
The Affectionate Mother, 1883, oil on canvas, 46 x 36 cm. Private Collection.
Practical information:
L'Âge de raison vu par les peintres au XIXe siècle
Through November 4, 2018
Musée Fournaise - Ile des Impressionnistes - 78400 Chatou
+33 (0)1 34 80 63 22  –  www.musee-fournaise.com

/ / /
/ / /
/ / /