Team
BOARD OF DIRECTORS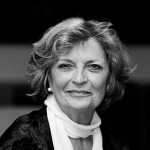 Marie DELACHAUX, President, Great-granddaughter of the artist
A long-time shareholder and director of the Groupe Delachaux, taking over from her father, Marie Delachaux grew up surrounded by the work of her great-grandfather Léon Delachaux.
After ceding her share in the family business in 2011, she wished to devote part of her energy to an endowment fund dedicated to retracing the personal and professional life of her great-grandfather.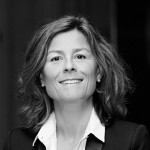 Véronique MARESCHAL, Member of the board, Patron of the Endowment Fund
A private banker at Banque Degroof Petercam, Véronique Mareschal is primarily involved in creating wealth management plans for family philanthropy and conducts workshops at the Degroof Ladies First Club, which she founded. Véronique is also Degroof Petercam's Art Banking consultant in France. An ardent supporter of the Endowment's creation, she is now the Fund's Patron.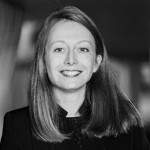 Julia GUILLON, Member of the board, Art Historian
A graduate of the École du Louvre, Julia Guillon has been with the Endowment since its inception, hunting down the artist's works and tracks and documenting his exhibition history. She also covers international assignments for the Fund and catalogues Delachaux works held in museums worldwide. In addition, Julia is responsible for the archives of a Parisian fashion house.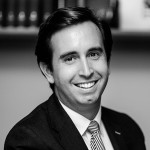 Olivier VALMIER, Member of the board, Art Historian
A graduate of Sciences Po and the École du Louvre, Olivier Valmier is an auctioneer and Asian art specialist at Sotheby's Paris. He is involved in the preservation of the Château de Massa in the Val d'Oise – a project he is passionate about. The first to join the Fund, his responsibility is to keep an eye on the art market, acquiring works by Léon Delachaux when possible. He joined the Fund's research team in 2016.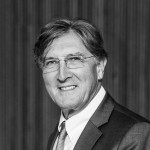 Emmanuel THILLAYE du BOULLAY, Financial and Legal Advisor
Graduate of ESC Rouen Business School and a certified public accountant, Emmanuel's career has taken him from Total Exploration in Indonesia to Zurich Insurance Group and Groupama International before becoming general manager of CDC IXIS AM. Cofounder of the Institut Français des Administrateurs (IFA) in 2003, he went on to create FINCA and Associés en Gouvernance, an international management consulting firm. Head of the Fund's Investment Committee, Emmanuel provides the Fund with his legal and financial expertise. 
OTHER TEAM MEMBERS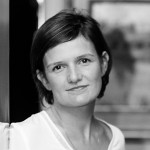 Marie-Alice LOISEAU, Art Historian, Specialized in database development
Marie-Alice Loiseau has a degree in Applied Research from the École du Louvre (Master II). Under the direction of Olivier Meslay and Guillaume Faroult (Department of Painting, Musée du Louvre), Marie-Alice helped create the online catalogues La Fayette and d'Outre-Manche. After creating the Fund's database, she developed Catalofile, a search and catalogue interface for artists, researchers and institutions. Marie-Alice is also part of the Fund's research team.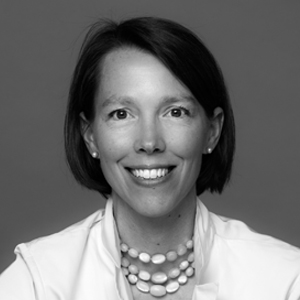 Teresa PEREZ DIAZ, Art Historian

A graduate of the École du Louvre and the Sorbonne, Teresa Perez Diaz has put her expertise into practice at the Galerie Jean-François Heim since 2007. She also authored the exhibition texts for La Quête de la ligne. Trois siècles de dessin en Allemagne (Reading Traces. Three centuries of drawing in Germany) at the Fondation Custodia in Paris (4 Feb. – 7 May 2017). Her research experience in the domain of nineteenth-century painting and drawing makes a valuable contribution to the Endowment Fund's research activities.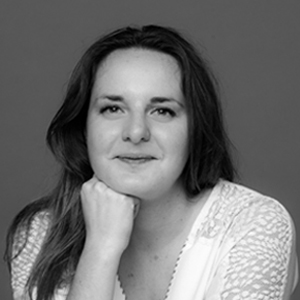 Corisande EVESQUE, Archivist

After earning an undergraduate degree from the École du Louvre with a specialty in prints, and a master's degree from the Sorbonne (Albert Skira), Corisande Evesque went on to complete a master's program in museum studies at the École du Louvre focused on the repression of illicit traffic of cultural property in France and Germany. She has helped stage exhibitions at the École des Beaux-Arts' cabinet des dessins Jean Bonna in Paris. In 2018, she was put in charge of the Endowment Fund's archival materials.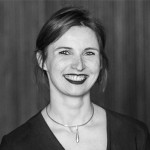 Lucie-Éléonore RIVERON, Editorial consultant and Graphic designer
After graduating with a degree (Master II) in Applied Cultural Management from Sciences Po in Paris, Lucie-Éléonore studied at the Arts Décoratifs de Paris before working for four years as editorial director at Piasa, a Paris auction house. She is president of FauveParis, an innovative auction house, which she co-founded in 2014. Lucie-Éléonore designed the Fund's visual identity program and website, and is overseeing the publication of the catalogue "Léon Delachaux (1850-1919), Au fil de…" due for release in 2017.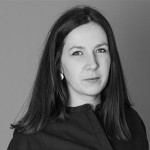 Julie JONQUET-CAUNES, Graphic Designer
With a degree from ENSAAMA (Olivier de Serres) in graphic design and visual communication, Julie worked for five years in the graphics studio at Artcurial, the leading French auction house. In 2015, she created a communications agency with Morgane Delmas, dedicated to culture and the art market. She is in charge of producing the first monograph on Léon Delachaux, released in April 2017.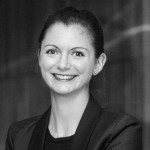 Morgane DELMAS, Communication Consultant
With a graduate degree in International Business and Art History, Morgane Delmas worked for eight years in the marketing and communications department at Artcurial, the leading French auction house. In 2015, she and Julie Jonquet-Caunes, launched their own communications agency dedicated to culture and the art market. Morgane joined the Fund in 2016 to coordinate the Fund's communications operations and implement its objectives.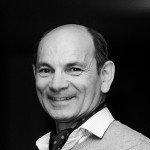 Daniel CHERON, Art restorer
Since establishing his restoration workshop at Versailles in 1978, Daniel has worked with major national and international museums on important national heritage projects, ranging from the religious to the secular and the classical to the modern. As a consultant he is called on to participate in scientific panels; he is authorized to restore works of cultural heritage in French museums and is a member of ICOM (International Council of Museums). The Fund has entrusted its art to his expertise since 2013.
Clarence DELACHAUX, Great-grandson of the artist
Released an announcement in 1993 disclosing the preparation of the Léon Delachaux catalogue raisonné. Drew up a family inventory of the artist's works.
In 1993, Clarence made an inventory of the family's collection of works by Léon Delachaux and gave a lecture on the artist at the Musée Saint-Vic de Saint-Amand-Montrond. He published an article in Les Colonies artistiques de Grez-sur-Loing 1860-1914, released in 2010 by the Association Artistes du Bout du Monde. He published Nos ancêtres Delachaux-dit-Gay, released in 2012 by a private publishing house. Clarence spent numerous years researching the life and work of Léon Delachaux and has generously provided the Endowment Fund with invaluable information.
Portraits by: Cyrille George Jerusalmi.